March 7th, 2012
Check out Episode 3 of our web series and podcast, Behind the Schemes.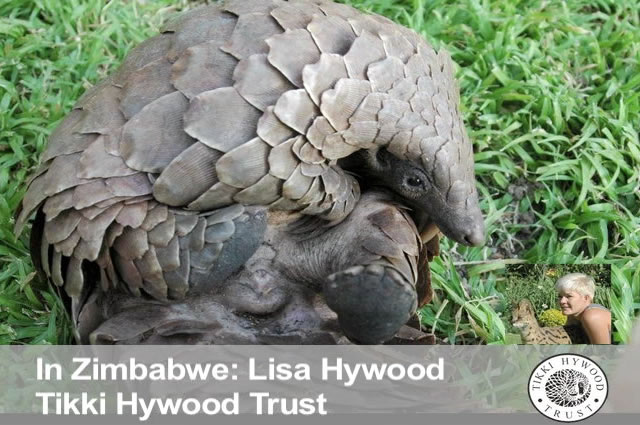 Pangolins in Zimbabwe used to be spared from over-hunting, thanks to an unusual cultural practice by the indigenous Shona people, who hold the pangolin in high regard.
According to the Shona belief, one cannot look for a pangolin; these secretive creatures can be captured only if they show themselves by chance to a human.
But sadly, things have changed for these African pangolins.
The use of pangolin parts in traditional Chinese medicine, combined with an increased Chinese population in Zimbabwe, has put a high price on the scaly anteaters, and they are now being plundered at an alarming rate.
Tikki Hywood Trust has worked closely with the authorities to increase conviction rates for people caught killing and/or smuggling pangolins.
In Episode 3 of Behind the Schemes, we discuss the "Plight of Zimbabwe's Pangolins" with Lisa Hywood, founder of the Tikki Hywood Trust.
Watch the video below (it is also available as a podcast):
To learn more about how Tikki Hywood Trust is helping pangolins, check out their website and connect on their Facebook® page.
You can subscribe to our BTS podcast and watch more episodes at Behind the Schemes.
---
Author: Rhishja Cota-Larson. Learn more about Rhishja here.
Related posts: