June 1st, 2012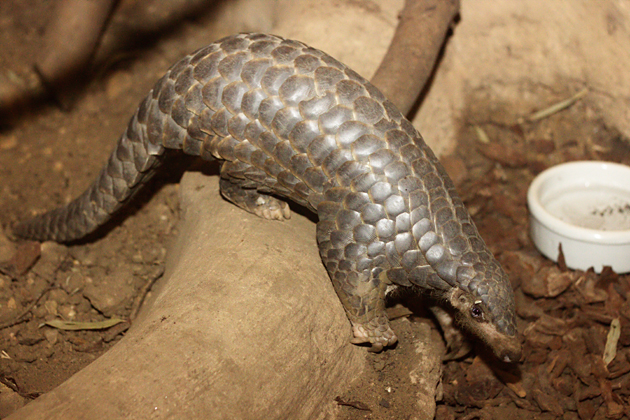 Customs officials apparently seized 26.5 kilograms of pangolin scales last month.
According to a very brief report from China Customs, officials in Shenzen seized the scales from an inbound passenger on the 13th of April.
There was no mention of arrests in the report, but the case has apparently been transferred to the Customs anti-smuggling bureau "for further disposal".
It's unclear if the suspect was from China or elsewhere and the report does not mention from where the person was traveling.
Chinese authorities also seized 45 pangolins last month from a vehicle that was modified to conceal the illicit cargo.
Despite being a world leader in pangolin consumption (and likely the largest source of demand for the animals), it seems scaly anteater busts are few and far between in China.
There appears to have been only a single such seizure reported by media in all of 2011 — a year when an estimated 41,000 (and perhaps as many as 60,000) pangolins were plucked from the wild globally for this black market trade.
Vietnam is the other main source of demand for these imperiled insectivores.
While their flesh is consumed as a delicacy (and for perceived 'health benefits'), traditional Chinese medicine consumers superstitiously believe pangolin scales, blood, and other body parts make a good 'cure-all' remedy for a variety of ailments.
However, there is no scientific evidence to back any of the medicinal claims made about pangolins and their body parts.
In fact, their scales are comprised mainly of keratin — just like rhino horn and our own hair and nails.
Interestingly, scientific studies have demonstrated that rhino horn holds no curative medicinal properties.
Unfortunately, lucrative 'medicinal use' pangolin farms in China appear to be stimulating the demand for scaly anteaters.
---
Author:
Sarah Pappin
. Read more about Sarah
here
.
Image via Wikimedia Commons
Related posts: