September 1st, 2012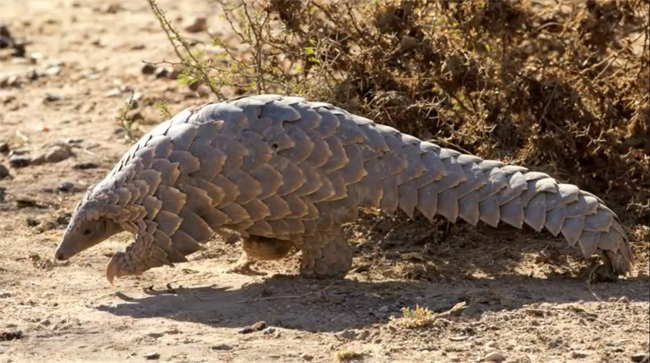 Check out this video of an adorable Cape Pangolin meandering through South Africa's Kruger National Park, whilst visitors enjoy the very rare encounter.
Pangolins play a very important role in their ecosystems. They're kind of like earth's soil caretakers and a natural form of pest control!
When pangolins dig up their ant and termite meals or excavate new burrows to sleep in, they help to aerate and mix the soil. This, in turn, helps vegetation grow, which provides food for other animals. Additionally, other wildlife (such as bat-eared foxes or aardvarks) take up residence in abandoned pangolin burrows.
The scaly anteaters also help keep damage-causing ant and termite pests to a minimum. It's believed that a single pangolin consumes more than 70 million insects per year!
Watch how this Cape Pangolin walks mainly on its hind legs, as many pangolin species do!
To learn more about these fascinating creatures, be sure to also check out:
---
Related posts: