September 1st, 2012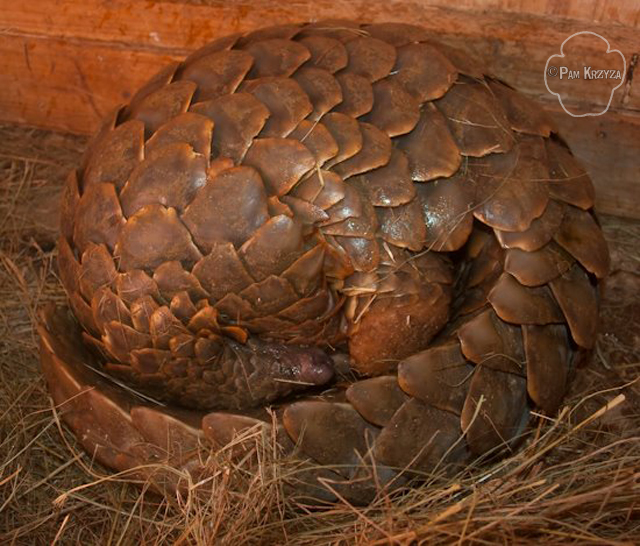 A 30 year old man pleaded guilty to unlawful possession of a pangolin and is expected to appear in court next week.
The trial against Hope Fountain man, Andrew Mutamba, is scheduled to begin on 5 September for contravening Zimbabwe's Parks and Wildlife Act, says Bulawayo 24 News.
A live pangolin was seized from the suspect's home on 16 August and was then handed over to National Parks and Wildlife Management Authority.
Although the man reportedly claimed he intended to keep the animal as a pet, African pangolins are increasingly being plundered from the wild to supply black market demand from East and Southeast Asia (primarily China and Vietnam).
In fact, several pangolins have been seized from individuals in Zimbabwe, Uganda, and Kenya so far this year.'
Bulawayo24 News states that Mutamba was "remanded out of custody on his own cognisance" after his guilty plea had been entered.
Pangolins in crisis
It's believed as many as 10,000 to 13,000 pangolins had been ripped from the wild in just the first seven months of the year, whilst an estimated 43,800 to 62,800 were captured in 2011 alone.
These animals are in high demand in East and Southeast Asia, with China and Vietnam identified as the largest consumer nations.
There, the flesh of adults and fetuses are consumed as delicacies and their scales are used to make traditional medicines that serve as "cure-all" remedies.
It seems the demand is being further stimulated by China's extremely controversial 'medicinal-use' pangolin farming ventures.
According to wildlife trade monitoring network, TRAFFIC, pangolins are the most commonly encountered mammals in the illegal wildlife trade in Asia.
Click here to see eight things everyone should know about black market trade in pangolins.
---
Author:
Sarah Pappin
. Read more about Sarah
here
.
Image: ©Pam Krzyza
Want to help? Check out our pangolin t-shirts: Project Pangolin is contributing $2.00 per t-shirt or hoodie to Education for Nature-Vietnam.
Related posts: