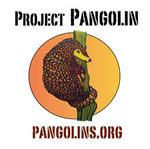 Pangolins are one of the most heavily trafficked animals in Southeast Asia and China.
These defenseless mammals are being slaughtered to extinction – simply to meet a demand based on superstitions and exploited by greed. Experts warn that the illegal trade in pangolins will render them extinct within our lifetime – yet most people have never heard of a pangolin!
It is estimated that 60,000 pangolins were killed in the illegal wildlife trade in 2012.
We are using social media and creative content to expose the truth behind the illegal trade in pangolins – before it's too late.
Project Pangolin was launched in October 2011 and became a project of the nonprofit organization Annamiticus in 2012.
Annamiticus is organized and operated for educational purposes within the meaning of the Internal Revenue Service Code section 501(c)(3).
If you would like to support our work, you can make a donation securely online:
You can also send a check to our mailing address:
Annamiticus
701 Sonoma Mountain Parkway
Suite B-6 #2
Petaluma, CA 94954
USA
---
Meet the Project Pangolin writers:
Rhishja Cota-Larson, Editor and Founder of Annamiticus
"Because people need to know, that's why."
Rhishja is the founder of
Annamiticus
, Editor of
Rhino Horn is Not Medicine
and
Project Pangolin
, host of the
Behind the Schemes
podcast, author of the book
Murder, Myths & Medicine
, a writer for the environmental news blog
Planetsave
, and Producer for the upcoming documentary
The Price
. She was also a guest blogger on National Geographic's NatGeo News Watch (
Rhino horn: All myth, no medicine)
and a contributor on the
Jeff Corwin Connect Citizen Blog
.
She is a Stanford Certified Project Manager (Stanford Center for Professional Development, Stanford University) and received her BA degree in Government from California State University, Sacramento.
Rhishja has assisted TRAFFIC Southeast Asia with various projects, and provided research to organizations such as the United States Fish and Wildlife Service (USFWS) and the media.
Her work has been referenced by diverse sources, including Mongabay ("Pity the pangolin: little-known most common victim of wildlife trade") The New York Times, Antique Week, and Consultancy Africa Intelligence. She has been interviewed on Mongabay ("Belief and butchery: how lies and organized crime are pushing rhinos to extinction"), "The Wildlife" radio talk show, and BBC World Business Report.
---
Sarah Pappin, Writer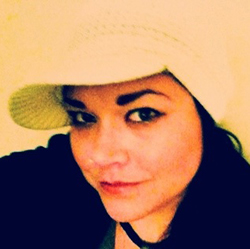 Sarah is a biologist-turned-writer who has written well over 100 articles about illegal wildlife trafficking – including the pangolin trade – at her previous role with the Bush Warriors blog.
Her first experience directly working with wildlife came in high school, when she spent several weekends job shadowing the marine mammal caretakers at the Oregon Coast Aquarium. This inspired her to continue to feed her passion for wildlife at Oregon State University (OSU).
While studying for her BS in Wildlife Science at Oregon State University, Sarah spent several months in Namibia as an intern for a cheetah research and conservation project.
She is inspired by personal role models like Dr. Lisa Needles, Dr. Selina Heppell, Dr. Anita Morzillo, and Dr. Joe Beatty. She has been influenced by many famous wildlife heroes, especially Jeff Corwin, Steve and Terri Irwin, Alexandra Morton, and Jane Goodall.
After graduation, Sarah spent considerable time involved in research on bears, sea turtles, as well as other reptiles and amphibians. She has worked for the State of New York as a big game technician, with a focus on black bears.
Sarah is also an artist – she drew the pangolin in the Project Pangolin logo!
(The logo looks fabulous on our pangolin t-shirts, too!)
---
Connect with Project Pangolin
Check out our pangolin t-shirts and more!