June 26th, 2012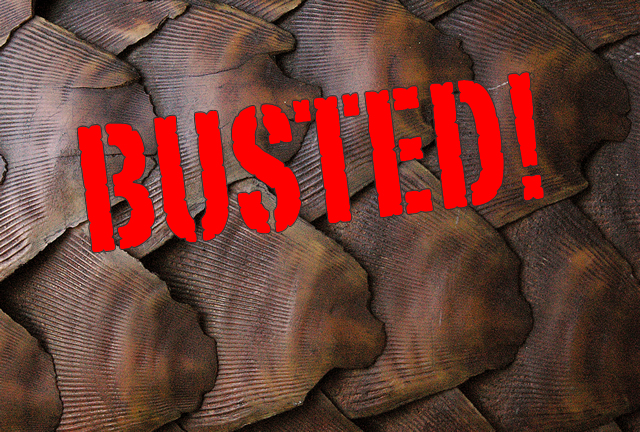 Nepali police have arrested a wildlife trafficker with 50 kg (110 lbs) of pangolin scales near the Nepal-China border.
According to MyRepublica, the suspect was identified as Dinesh Rokka, and he was waiting for a customer at Khokundol Bazaar when he was arrested.
Rokka revealed in his police statement that he bought pangolin scales in Ilam and Taplejung, and had "smuggled pangolin body parts to China several times". He said that "other groups" were also involved.
There is a huge demand for pangolin body parts in China. The prospect looked lucrative and I started smuggling pangolin body parts to China.
Rokka will be handed over the the District Forest Office (DFO), which has a track record of administering tough sentences for wildlife crimes.
---
Author: Rhishja Cota-Larson. Read more about Rhishja here.
Related posts: